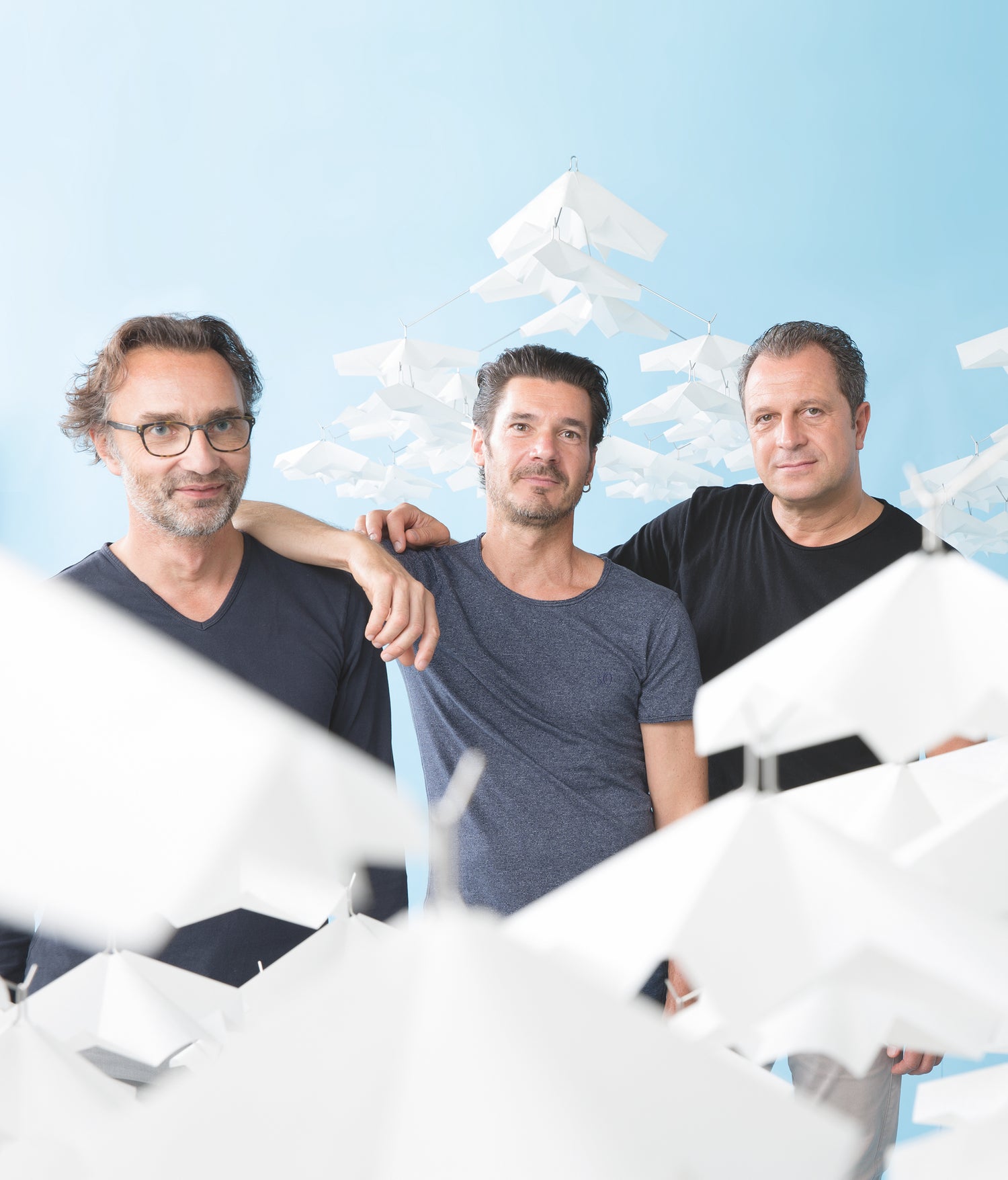 Atelier Oï was established in 1991 in La Neuveville, Switzerland, by architects and designers Aurel Aebi, Armand Louis, and Patrick Reymond. For over 30 years, Atelier Oï has striven to dissolve barriers between genres and foster cross-disciplinary creativity.
Atelier Oï
Cross-disciplinary approach, team spirit, and an intimate relationship with materials mixed with untiring curiosity.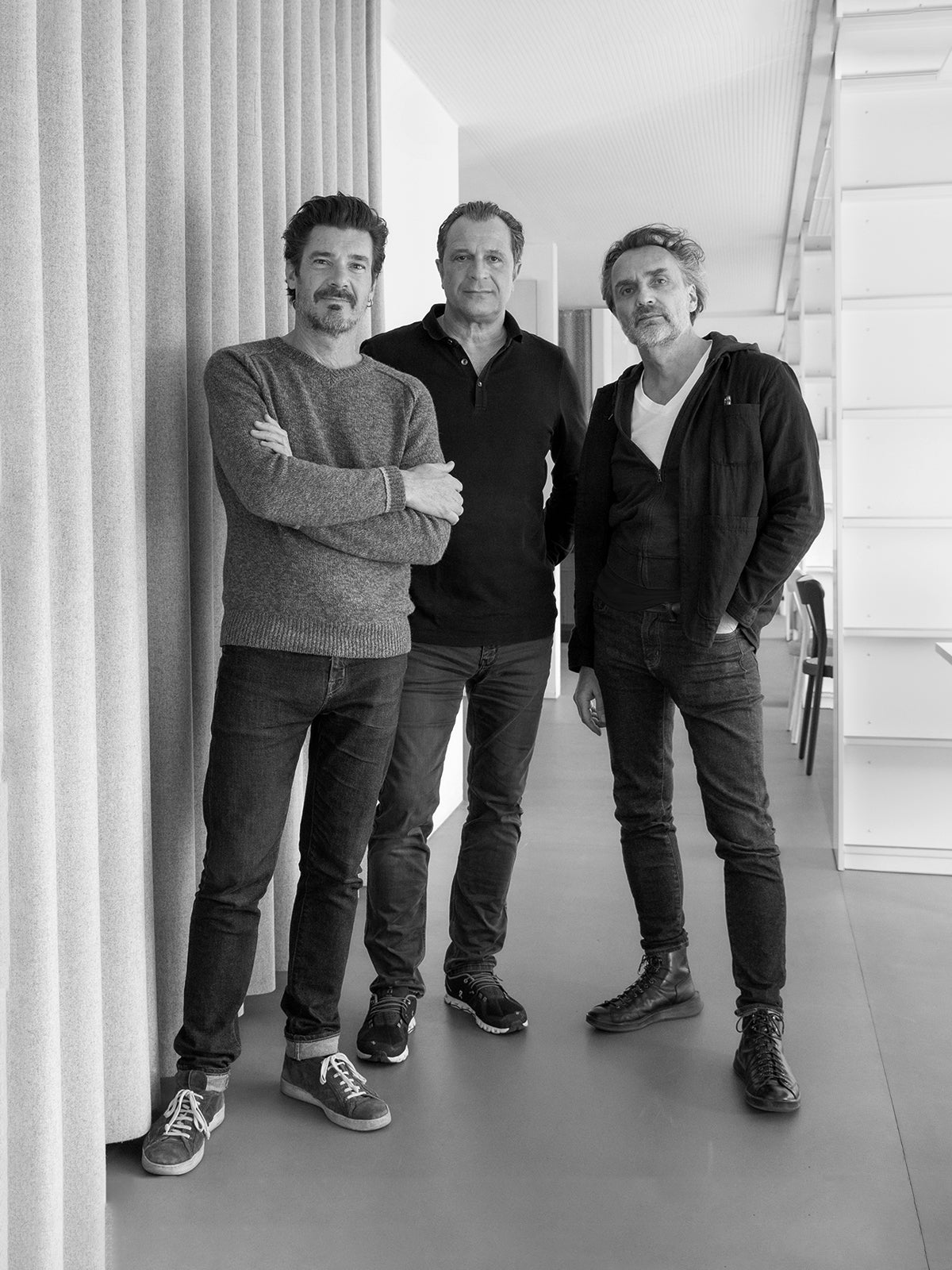 Their achievements in architecture, design, and set design have intertwined on an international scale. Cross-disciplinarity, team spirit, and an intimate approach to materials are their watchwords. Therefore, experimenting is an essential aspect of Atelier Oï's approach: objects often stem from intuitive and emotional interactions with materials. The materials are explored or adapted with untiring curiosity in the pursuit of knowledge and discovery. In addition to their experimentations, cultural exchanges, and events dedicated to their work, the studio creates designs for prestigious brands such as Alias, Artemide, B&B Italia, Bulgari, Breguet, Casa Fendi, Chopard, Desalto, Foscarini, Louis Vuitton, Moroso, Nespresso, Parachilna, Passoni, Pringle of Scotland, Rimowa, Röthlisberger, Swatch, USM, Victorinox, Zanotta, and many more.